News classification
Contact us
Add: ChanFu Dong Road,XiaoBian Village, ChangAn Town,DongGuan City,GuangDong,China
Tel: +8613652508770(Jerry )
Fax: 0769-23094426
Email: [email protected]
About magnetic connector
Magnetic connector is magnet type absorption, can also be called a magnetic connector or magnetic
About magnetic connector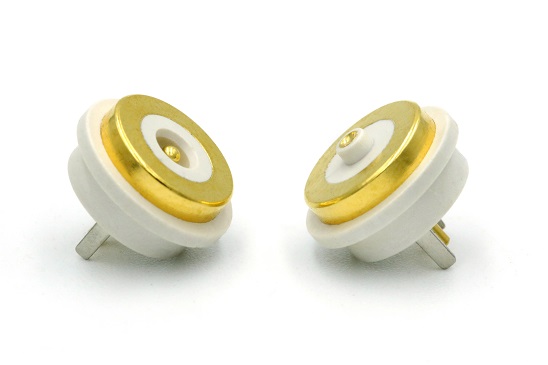 Magnetic connector is magnet type absorption, can also be called a
magnetic connector
or magnetic, which is the same with the nature of the connector has a different name, magnetic suction connector used very widely in electronic equipment, mainly of
pogo pin
and magnet and connector, it is through the magnets attract each other between a structure design, Then provides a great adsorption strength, in small size structure and thin products are more suitable.
Previous magnetic suction connector including insulation ontology, many terminals on the insulation of the ontology and the magnetic body, the insulation of the ontology, the wall surface to form a docking before docking for side by side with after through several terminal slot insulation ontology, and insulation of the ontology docking intervals on the surface of each terminal slots have a surrounded in terminal a u-shaped slot for, Then its magnetic body corresponding to the insulation of the ontology for slot u-shaped block, and then the magnetic body for the ontology for the tank, like this kind of structure design of magnetic connector, its structure, shape, size is larger, the adsorption force is relatively small, is not suitable for small size structure, also is not suitable for some light products.
Magnetic connector also has a lot of functional features, it has a good humanized design, such as automatic adsorption connection experience; . Can also be human fall, remove adsorption interface is very convenient, it is not easy to drive the machine, the life is very long: can reach 100,000-200,000 times more than functional connection; Its host female end can achieve dustproof and waterproof, waterproof design is very good, its design can withstand 5A-10A large current transmission, very saving space, its female connector and PCB conversion can realize POGO and SMT DIP jumper connection; Diversified shape and style, meet the appearance of the host products match, improve the product grade selling point; Its appearance design style is very diverse, can meet the appearance of the host product match, so it greatly improves the product a grade selling point, the use of magnet and mechanism double junction full circuit protection, excellent corrosion resistance grade (48H-120h) to meet the harsh environment use, very environmental protection.
Compared with the traditional plug and remove connector, the core advantage of the magnetic suction connector is that the male and female connectors can make the Pogopin contact to realize the function of charging through magnetic automatic adsorption. According to the connection mode of the two ends of the Pogopin magnetic suction connector, it can be divided into magnet to magnet suction mode and magnet to alloy suction mode
With the continuous development of connection solutions, in order to improve user experience, after a series of products such as plug and pull self-locking connection, spring needle
Pogo pin connector
, a new connection solution is gradually applied in all walks of life and high-end product market, which is magnetic suction connector; Magnetic connector is based on the Pogopin connector spring needle magnet combination, using iron boron permanent magnet, to ensure a stable and reliable connection between male and female, magnetic connector makes up for the lack of traditional connectors convenient insertion and removal, safety, compact volume, easy to clean, can be pulled out and other advantages. Truly achieve 100% automatic positioning, automatic connection, rapid insertion and removal, external force separation, forced disconnection will not damage the connection port of the device and other functions; It has been rapidly promoted and used in many fields.
I. The specific structure of magnet and magnet pair suction mode on male and female ends of magnetic suction joint includes the following three types:
1, direct suction method
2, unilateral magnet to separate the suction mode
3. Magnets on both sides are separated from the suction mode
Two, magnetic suction joint male and female end magnet and alloy suction mode includes the following two:
1, direct suction method
2, unilateral separation of suction mode