News classification
Contact us
Add: ChanFu Dong Road,XiaoBian Village, ChangAn Town,DongGuan City,GuangDong,China
Tel: +8613652508770(Jerry )
Fax: 0769-23094426
Email: sales@cnomax.com
The rationality and practicality of pogo pin connector design
About the rationality and practicality of pogo pin connector design
The rationality and practicality of pogo pin connector design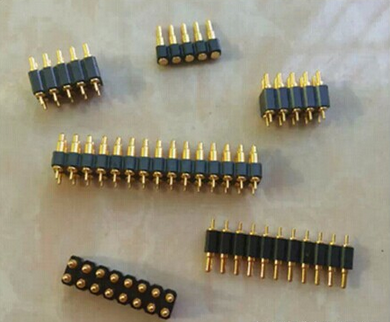 1. Durability, because the contact surface will wear out when plugging and unplugging, the wear will cause the mechanical and electrical performance of the connector to decline. Under the specified environment, the connector plugging and unplugging is a cycle, with
pogo pin connector
The minimum number of insertion and removal cycles that can be undertaken judges the durability of the connector.
2. Positive force. Under normal application conditions of the contact system, the contact point bears the pressure perpendicular to the contact surface.
3. The temperature and humidity cycle, when exposed to high temperature or humid environment, will lead to failure evaluation of mechanical properties, because this environment will affect the electrical stability of the contact system. The effects include: moisture will accelerate the oxidation of the contact surface, the oxidation of tiny particles between the contact surfaces, and the oxidation of the underlying metal. After being oxidized, the electrical performance of the connector will decrease.
4. Vibration, judging the influence of small changes on the contact surface due to mechanical force, which has a certain degree of influence on the electrical characteristics of the contact system.
5. Hot and cold shock, the resistance when the connector is exposed to extremely high temperature and low temperature, or the detection of the worst-case shock during storage, transportation, and application.
6. Mechanical shock, to detect the mechanical and electrical integrity of the
pogo pin connector
. When the connector is used in electronic equipment, it may cause vibration during handling or transportation.
7. Low-voltage contact resistance, under the condition that the supply voltage and current will not change the physical contact surface and the oxide and film of the contact surface, the contact resistance durability of the contact system is judged, and the test current is 100mA.
8. Insulation resistance is used to detect the resistance of insulating materials when DC potential is supplied to nearby contact points or between the metals closest to the contact points.
9. Withstand voltage. When the system voltage suddenly increases or due to switching, the pogo pin connector can maintain safety when an instantaneous excess potential occurs.